LIZ – COSMETOLOGIST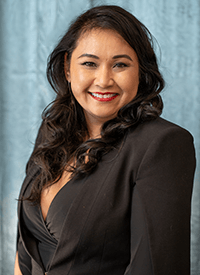 Liz is an award-winning artist and multi-talented cosmetologist with a focus on helping patients look and feel beautiful. With over 25 years of experience in the aesthetic industry, she makes it a point to stay up to date with the latest technologies and techniques. At Seven Heart Medspa, Liz is proud to offer a range of advanced nonsurgical services to help women and men achieve vibrant skin and a more youthful complexion. Liz has offered clients her beauty expertise in many settings, including weddings, bachelorette parties, birthdays, red carpet events, music videos, and more. She has even worked with various celebrities throughout her thriving career. Liz has provided makeup and hairstyling looks that have been featured in various magazines, such as QVegas, Las Vegas Weekly, Condé Nast Traveler, Sweet Inked Magazine, and more. As a licensed aesthetician, some of the brands she favors for her patients include MAC, Temptu, Cinema Secrets, Kryolon, Ben Nye, Urban Decay, Sexy Hair, and Le Maquillage.
JACIE – AESTHETICIAN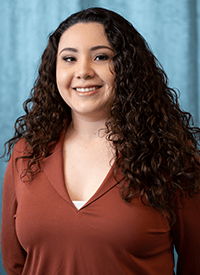 Jacie is a results-driven medical aesthetician and certified laser technician who brings six years of successful experience to Seven Heart Medspa. She moved to Las Vegas from Fargo, North Dakota to pursue her aesthetics passion back in 2018. Jacie graduated from Josef's West Academy in Aesthetics and has post-graduate training with The National Institute of Modern Aesthetics as a certified laser technician. She has distinguished strengths in enhancing patients' personal appearances using the latest and greatest technologies, treatments, and products. She is always at the forefront in knowing the latest developments in the aesthetic industry, and she makes it a point to stay up to date with continued education and training. She's exceedingly knowledgeable about skin care routines and is always eager to help her guests build a plan for their individualized at-home skin care regimen. Above all else, she provides valuable education to her clients and makes them aware of the importance of sunscreen and retinol in their daily routines. Being able to build lasting relationships and work toward long-term results brings her the greatest satisfaction. Jacie feels lucky to be able to do what she loves and would not trade her work for any other.
KARYANN – SPA MANAGER
Karyann is one of the newest members of our team and is excited to serve as Seven Heart Medspa's manager. In her role, Karyann oversees all of the internal operations of our office and ensures that everything is running smoothly at all times. She works hard to make sure that the office maintains a friendly, welcoming environment for women and men alike and strives to provide a wonderful experience to all. Karyann is always available to answer any questions patients may have about their treatments, and she makes sure that each individual receives the high-quality service our esteemed medical spa has become known for.