JAMIE - AESTHETICIAN
Jamie is an award-winning artist and multi-talented aesthetican with a focus on helping patients look and feel beautiful. She is up to date with the latest technologies and techniques. At Seven Heart Medspa, Jamie is proud to offer a range of advanced nonsurgical services to help women and men achieve vibrant skin and a more youthful complexion. Jamie has offered clients her beauty expertise in many settings, including weddings, bachelorette parties, birthdays, red carpet events, music videos, and more.
She has distinguished strengths in enhancing patients' personal appearances using the latest and greatest technologies, treatments, and products. She is always at the forefront in knowing the latest developments in the aesthetic industry, and she makes it a point to stay up to date with continued education and training. She's exceedingly knowledgeable about skincare routines and is always eager to help her guests build a plan for their individualized at-home skincare regimen. Above all else, she provides valuable education to her clients and makes them aware of the importance of sunscreen and retinol in their daily routines. Being able to build lasting relationships and work toward long-term results brings her the greatest satisfaction. Jamie feels lucky to be able to do what she loves and would not trade her work for any other.
Mariela Castro – SPA MANAGER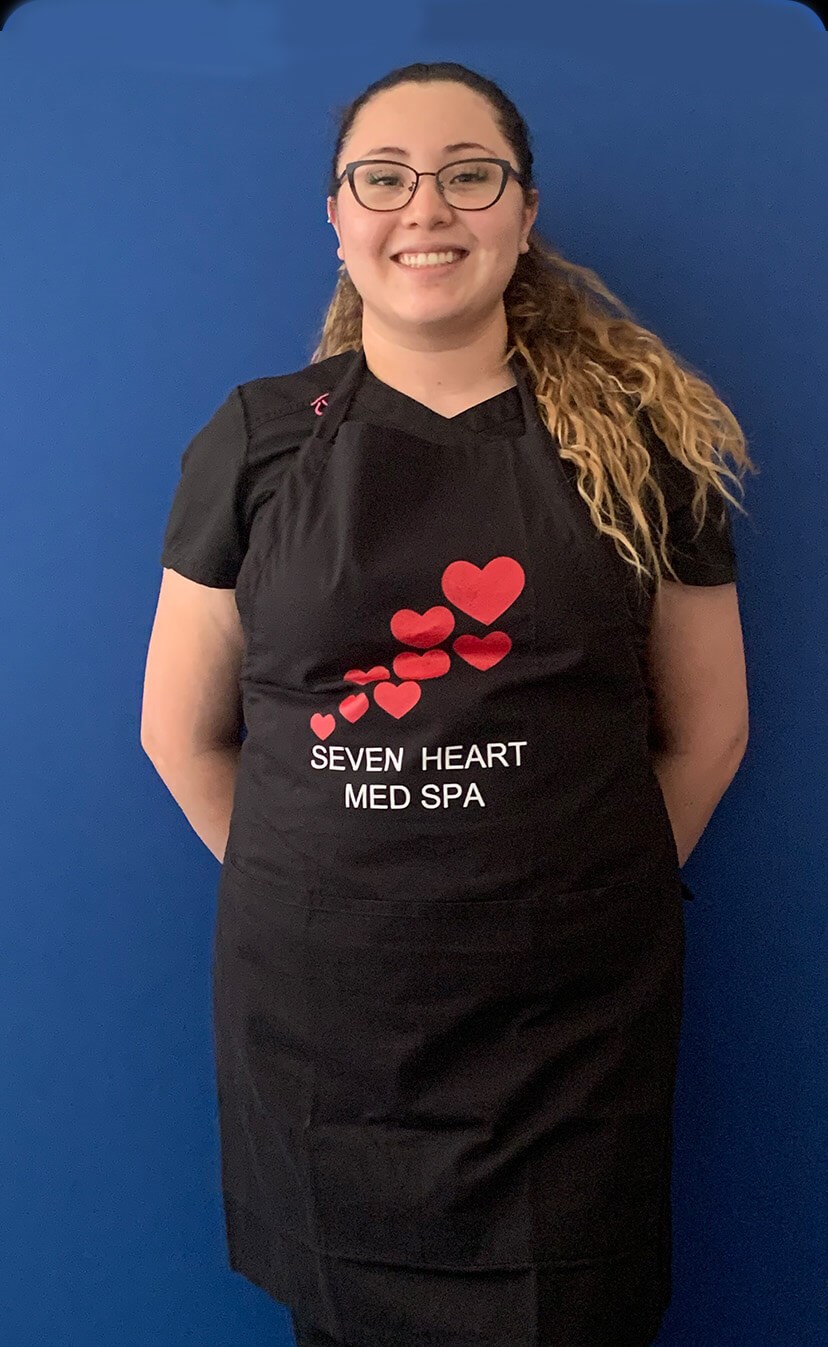 Mariela has been with the company since its inception in 2017 and is one of our loyal teammates. In her role, Mariela oversees all of the internal operations of our office and ensures that everything is running smoothly at all times. She works hard to make sure that the office maintains a friendly, welcoming environment for women and men alike and strives to provide a wonderful experience to all. Mariela is always available to answer any questions patients may have about their treatments, and she makes sure that each individual receives the high-quality service our esteemed medical spa has become known for.